Visitors
---
What To Expect At Ploughing '18
Exhibition Arena Open: 9:00 – 18:00
Ploughing Competitions: 10:30 – 14:30
Entertainment Programme: 10:00 – 18:00
Fashion Shows: 11:30 / 13:30 / 15:30
Visitor Amenities Include…
Over 100 acres of Trade Exhibition
Tracked trade arena to all stands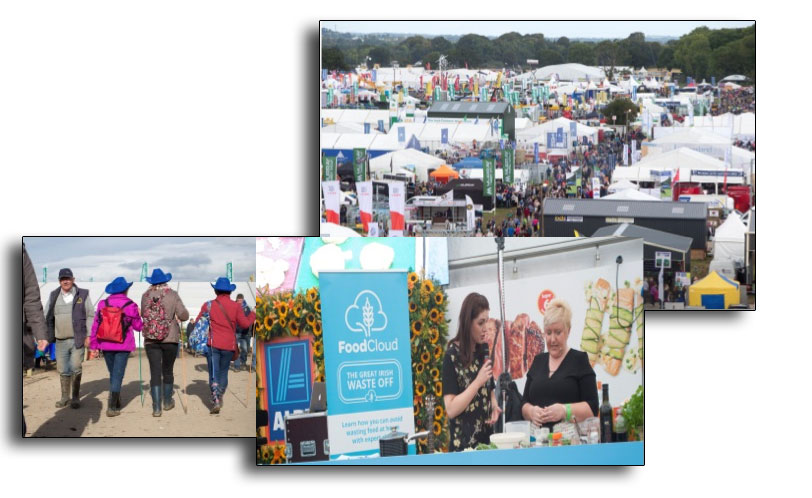 Free Maps and Stand Listings
Free parking (no hard-core so wear suitable footwear!)
Wheelchair Car Parking
Medical Centre & First Aid
Baby Changing Facilities
Food Courts / Bars
Wheelchair Hire
Media Hub
ATMs
Toilets
Playground
Picnic Areas
WIFI Hotspots
Public Address
Campervan Park
Public Transport
Information Booths
Grandstand Seating
Live Traffic Reports
Guide dogs welcome, however we request patrons not to bring family pets
Remember it's an Outdoor Exhibition so wear good footwear, and bring a jacket!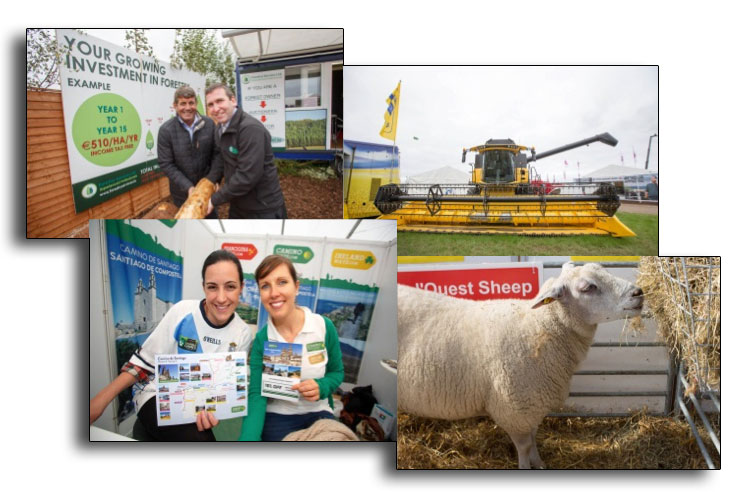 Over 1,700 Exhibitors Featuring
Energy
Forestry
Livestock
Machinery
Construction
Agri Business
House and Home
Food and Beverage
Health and Wellness
Lifestyle and Tourism
Information Technology
Business and Education
Some of The Best Bits to Visit…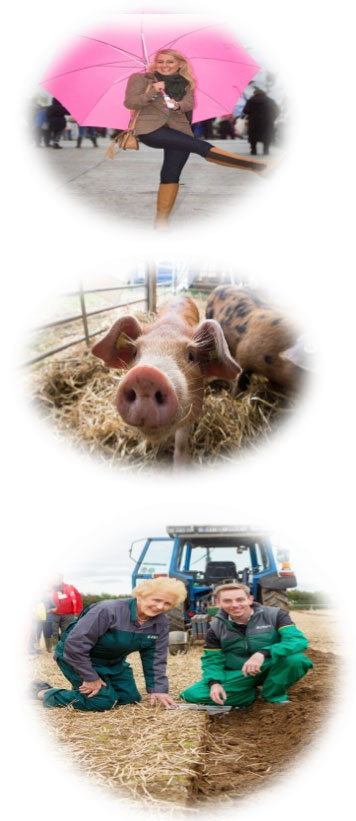 Food Fayre
Celebrity Chefs
Cookery/Craft Demonstrations
Auto Arena
Fashion Shows
Most Appropriately Dressed
Irish TV Live Streaming
Machinery Exhibition
Tented Trade Village
Livestock Exhibition
Innovation Arena
National Brown Bread Baking
Junior Baker
Sheep Shearing
Sheep Dog Trials
Live Tractor Build
Ploughing Competitions
Live Radio & TV
Pony Games
Hunt Chase
Treshing
Vintage Display
Funfair
Seminars
Loy Digging
Meggars Competition
---
Getting There, Access & Parking
Getting There: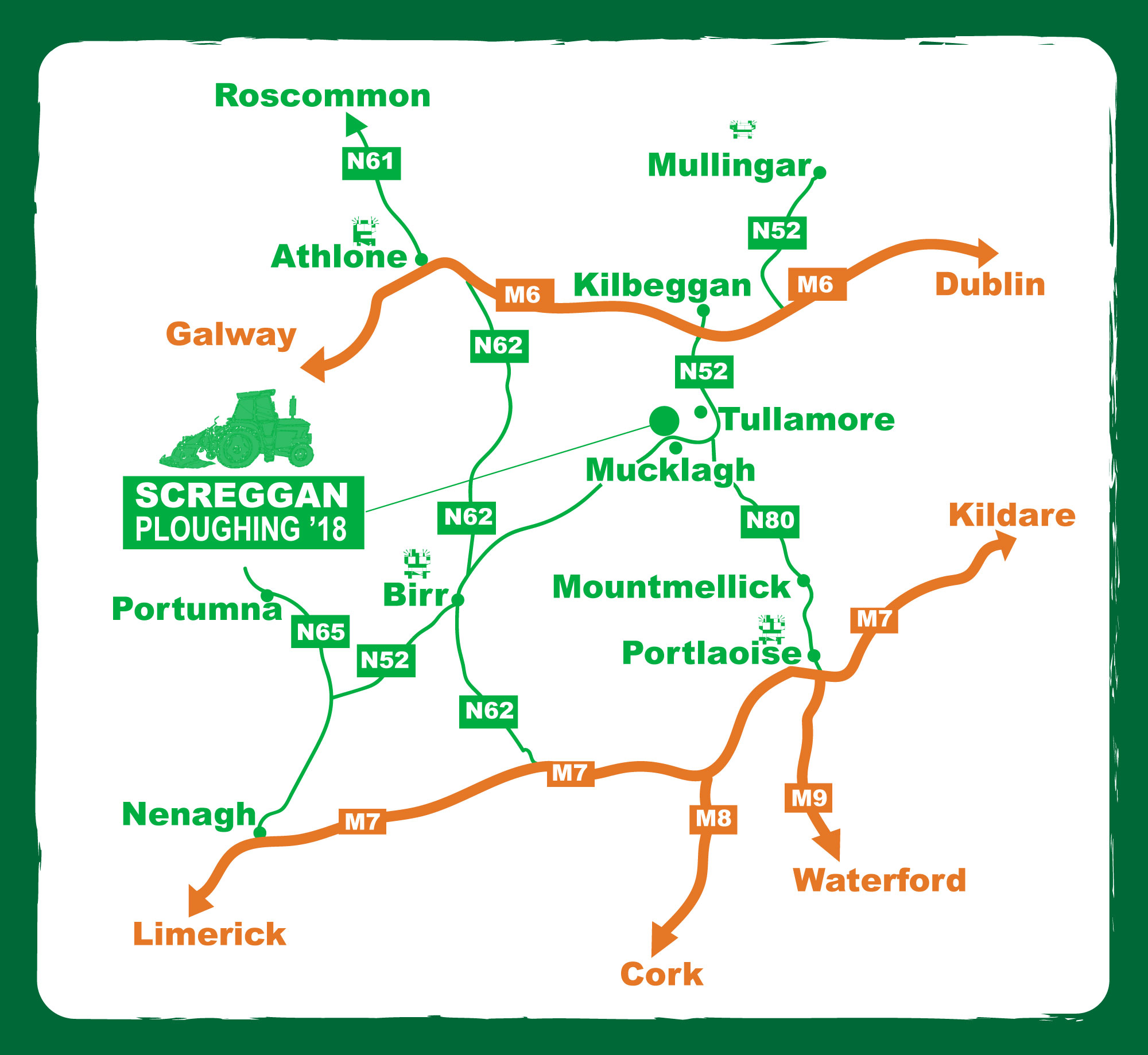 Travelling by land, air or sea, it's no problem. Getting to the Ploughing is easy!
DRIVE: Dublin 110 km/ Limerick 109 km/ Galway 110 km/ Cork 210 km/ Belfast 272 km
AIRPORTS: Dublin 110 km/ Shannon 135 km/ Knock 150 km/ Cork 210 km
FERRYS:
Dublin 110 km
Rosslare 163 km
Remember Park at the Ploughing for Free!
Parking:
Car Parking:
Car parks are colour coded according to the route you take to the event. 2018 Traffic Plan coming soon with recommended route details. On arrival to the event you will be directed into the closest car park to the trade arena available at that time. There are images of animals and car park numbers on display at the entrances/exits of every car park to assist you in locating your car park when leaving the event. Please take note of the animal and car park number upon entering the car park.
If you have an Exhibitor Car Park sticker please display clearly on your window screen.
Wheelchair Parking:
There are wheelchair / disability parking spaces allocated in all car parks as close to the event entrances as possible. Please display the official Government issued Disability Car Parking pass in your vehicle upon arrival to the event to be directed to the appropriate car park.
Bus Parking:
Bus parking facilities are provided at the event. If you are arriving on a group organised bus please contact the NPA office before had so we can issue you with the official NPC Bus Parking sticker. Details of Bus Parking site will be detailed in 2018 Traffic Plan coming soon.
Public Transport:
Why not relax, leave the car at home and avail of Bus & Train links to Ploughing
Tullamore Train Station is only 10 minutes from Ploughing Site!
See wwww.irishrail.ie & www. buseireann.ie for timetables
Check local media for coach companies bringing tours to the event
Event Access:
Entering and parking at the National Ploughing Championships is at your own risk.
Entry to the grounds of this event constitutes acceptance of the Rules of Entry to the venue, which will be on display at every entrance.
All ticket / badge holders agree that:
They enter the grounds at their own risk
Due to the uneven terrain of this venue it is advised to wear suitable footwear as it may at times be difficult to move around freely and easily. As a result, it may not be suitable for those who suffer from certain medical conditions.
the organisers of the event and their representatives, agents and licensees accept no liability for any injury of any nature or any loss of, or damage to property suffered whilst at the Championships
---
Register Your Private Accommodation For Rent or Browse Available Private Accommodation For the 2018 National Ploughing Championships
Please follow below link if you wish to register your private accommodation for rent or browse available private accommodation in close proximity to the site for the 2018 National Ploughing Championships, Screggan. Tullamore, Co. Offaly
http://www.visitoffaly.ie/National-Ploughing-Championships-2017/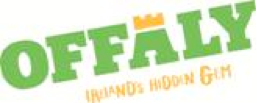 See www.visitoffaly.ie for further details, or email info@visitoffaly.ie
---
Campervan / Caravan Parking Site
The National Ploughing Association provide an un-serviced site dedicated to Campervan / Caravan parking only for patrons of the National Ploughing Championships which will be accessible on Monday 17th, Tuesday 18th, Wednesday 19th and Thursday 20th Sept. 2018.
The Campervan / Caravan parking area will be in close proximity to the event site and will have portaloo facilities but you are advised to bring your own water, etc.
This site is for Campervan / Caravan parking only – pitching of Tents is not permitted.
Online Campervan Registration for 2018 National Ploughing Championships is now open. Please complete below form and submit.
---